Shari Bach, Founder & President

hanging out with some of the gang

Committed to providing care and comfort to abandoned senior dogs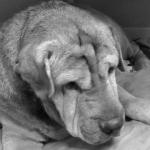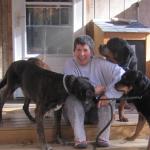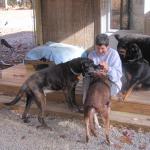 Shari founded Paws Unlimited in 2001 and her heart and soul are inseparable from Paws Unlimited.

She has devoted her life to heal the pain and hurt of each abandoned senior dog she rescues.

She provides Love, Food, Shelter, Veterinary Care to these homeless dogs.

Her ultimate dream is to find each one a forever home with a loving family, till then they remain safe and loved in her care.

Some people call me a senior dog that just means I have Years of Experience in the fine art of Friendship.

We're doing the happy dance because our new Senior Building "Gaby's Golden Oldies" is ready and we can rescue even more Senior Dogs!

Please join us on May18th from 1pm to 3pm for a tour of our place plus a sweet treat buffet. Free and Open to the public.

Rain date is May 19th